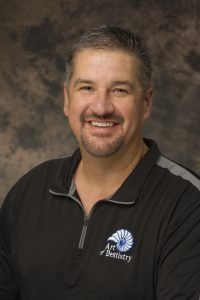 Ronald A. Williams, DMD
Dr. Ronald A. Williams has served our community with great skill and compassion since 1999 and is proud to continue his legacy of great dentistry with all of our new and returning patients. He has the many years of training and experience you deserve from your dentist. He graduated from Grand Valley State University with a degree in biomedical sciences and then went on to graduate from the University of Kentucky College of Dentistry in 1999. Every year, Dr. Williams completes between 75 to 100 hours of continuing education courses to ensure your treatments are current and effective. He is a member of the American Dental Association, Academy of General Dentistry, and International Association of Orthodontics. As a dentist, it is Dr. Williams's goal to build quality and trusting relationships with our patients as we strive to offer the highest quality of dental care for our patients. With a commitment to fostering a professional, ethical manner, we keep abreast with modern dental technology and offer such treatments in a comfortable, friendly environment. As one of our dentists, Dr. Williams is an exemplar of these qualities. Outside of the office, Dr. Williams is supported by his wife, Diana, and his son, Jake. He looks forward to working with you and welcoming you to our dental family.
---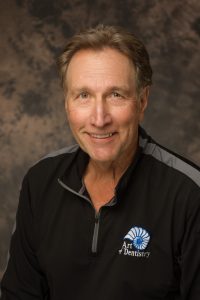 Thomas J. Rydzon, DDS
Dr. Thomas J. Rydzon is committed to offering you and your family an engaging and instructive dental experience, using his many years of skill and training to provide you with outstanding results. Dr. Rydzon first graduated from Wayne State before completing his dental schooling at the University of Detroit Mercy in 1971. He continues his education as often as he can, emphasizing the whole patient experience and how dentistry can affect every aspect of your life. Dr. Rydzon is a member of the Academy of General Dentistry and has received advanced training in CEREC® technology, occlusion, prosthetics, mini dental implants, and Invisalign®. He is also a member of the Great Lakes Education Center, the Pankey Institute, the Kois Center in Seattle, and the Gordon Christensen Institute in Scottsdale, Arizona. For Dr. Rydzon, his first concern is providing you with excellent dental care while utilizing state-of-the-art technology in a comfortable, aesthetically pleasing environment. As the grandchild of immigrants to the United States, he values a strong work ethic and is dedicated to continuing his family's legacy of sacrificing for a better future. He is also proud to be a part of our caring and understanding staff and sharing these values with them. Dr. Rydzon considers his wife, Janice, to be his second hand and loves to spend time with her when not at our office. He is excited to meet you and your family and hopes to hear from you soon!